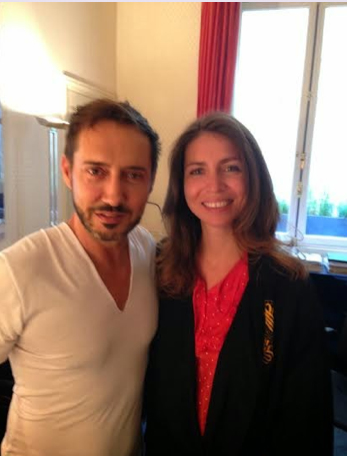 Article on the Blog Beauty Vanity
My experience capillary with Jean-Marc BROWN
Hairstylist and passionate creator.
With a rich experience in the United States and Mexico in the company of the great names of the hairstyle, Jean-Marc Brun now working with the famous colorist Christophe ROBINin Paris.
He headed stars such as Anastasia, Victoria Beckham, Dear, Isabelle Adjani ....
As you know, I did a Brazilian smoothing there are 3/4 years (see this article) , my hair has been fine for 2 weeks, but then after, it was the disaster : it was really the true straw, hair, sparkling, with still + frizz... the horror !! (see this post).
In short, since this Brazilian smoothing, I just really find my curls natural...
So I had the idea of going to a professional as Jean-Marc Brun.